'Adaptation Ideas' is a new series of Climate Himalaya. Here we will be showcasing a number of simple, practical and innovative ideas those could be adopted by individuals, communities and organizations for various environment friendly adaptive practices at home, offices and in public places.  The purpose of this ongoing series is to disseminate and communicate available practices, ideas and innovation for a better living planet 'earth'. We collect these practices and ideas from various sources, and duly recognize and mention them in respective post.
Why Bother with a Gutter Garden?
Gutter gardens are a great way to take advantage of the vertical spaces around your home to grow flowers, edibles and create a stylish space divider or privacy screen without spending too much money.
Materials
1 – 8′ PVC white rain gutter cut into 3 32″ sections
6 – PVC white gutter end caps
2 – 1/8″diameter steel cables cut to desired length
6 – Feeney Cross Clamps (see image below)
6 – 1/8″ diameter Feeney steel rods
2 – Galvanized eye hooks
-Potting soil and Plants
Tools
Cordless Drill with drill bit set
Hand saw or hack saw
T-square or straight edge
Tape measure
Permanent marker
Level
Eye protection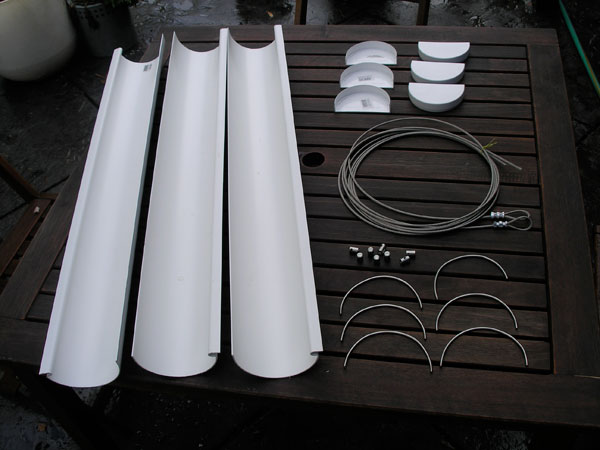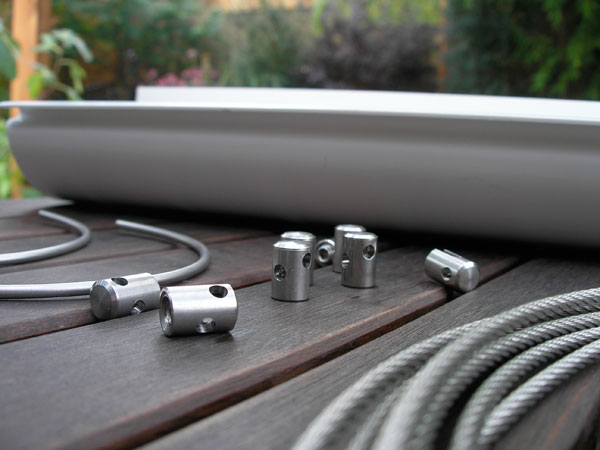 1. Determine the center of your gutters and draw a reference line (otherwise your gutter won't hang right).
2. Mark and drill the holes for the steel cable rods. Find a drill bit the same diameter as the cable to minimize the wiggle room.
3. Space drill holes a few sizes larger to make sure you get good drainage (plant roots hate sitting in water for long periods of time).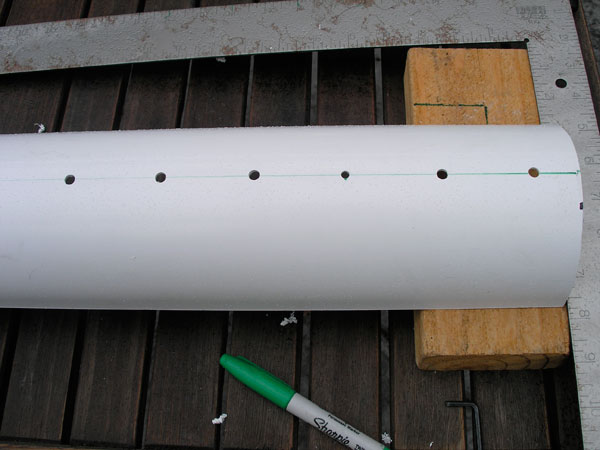 1. Locate a spot that gets at least 4 hours of sun. I placed mine on the cross beams of a pergola I built a couple of years ago.
2. Drill pilot holes (a hole slightly smaller in diameter than the screw diameter) to make screwing in the eye hook a lot easier. Make sure the holes are the same distance as the steel cable so they hang straight down.
3. Slide the gutters through the holes and secure them with the cross clamps at your desired heights. You'll notice I placed mesh tape (normally used for drywall joints), left over from another project, over the drainage holes to keep the soil from seeping. However, I think the holes are small enough, this step is not necessary. I did it out of habit.
4. Secure the gutter with the cross clamps and half circle steel rods.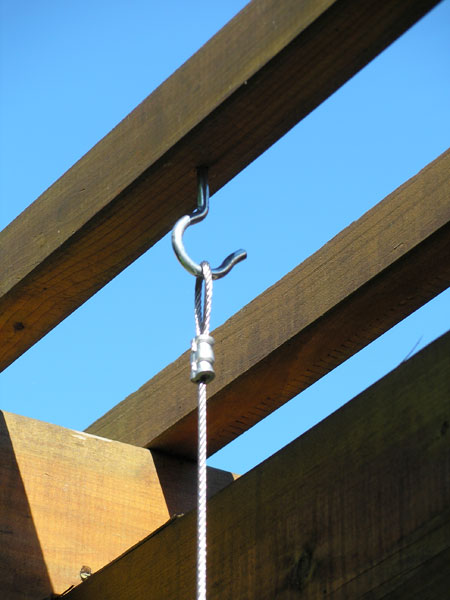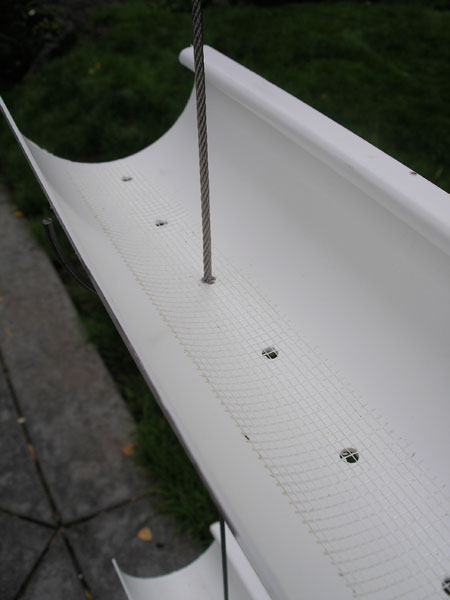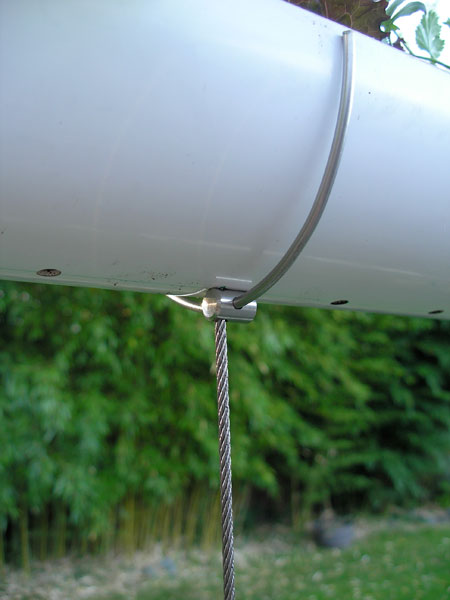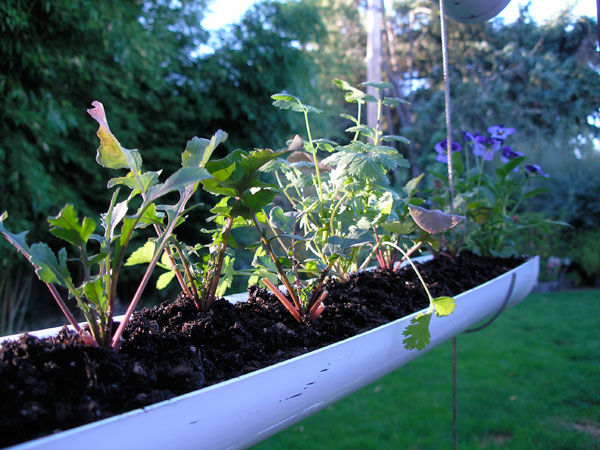 Now you're ready to fill it with organic potting soil and plant them with your choice of shallow rooted plants.
———-
About Source: Home design web blog aims at promoting the profession of designers , engineers and architects and also providing more opportunities for creating new interior design. The Goods home design magazine appeal to Architecture professionals , Interior designers,civil engineers to become member, because it provides people a platform for showing their creative work.
Goods home design magazine uses the CMS platform blogger to provide Free service to Home design aspirants and Designers . Blogger is known for the fast and secure performance. Goods home design represents a reference point for those who want to acquire an overall idea of what's happening in the creative and ever-changing world of design.
Web: http://goodshomedesign.com/
Facebook Page: https://www.facebook.com/pages/Home-Design/280927288669293
About
Started in year 2010, 'Climate Himalaya' initiative has been working on Mountains and Climate linked issues in the Himalayan region of South Asia. In the last five years this knowledge sharing portal has become one of the important references for the governments, research institutions, civil society groups and international agencies, those have work and interest in the Himalayas. The Climate Himalaya team innovates on knowledge sharing, capacity building and climatic adaptation aspects in its focus countries like Bhutan, India, Nepal and Pakistan. Climate Himalaya's thematic areas of work are mountain ecosystem, water, forest and livelihood. Read>>
Over 150 heads of state and government gathered in Paris at the UN climate change conference on Monday, 30 November, the largest group of leaders ever to attend a UN event in a single day. In speech after speech, they provided political leadership and support to reach an ambitious and effective climate change agreement by…
Read more…